Australian football star Nathan Burns has moved to a Japanese side, reports confirm.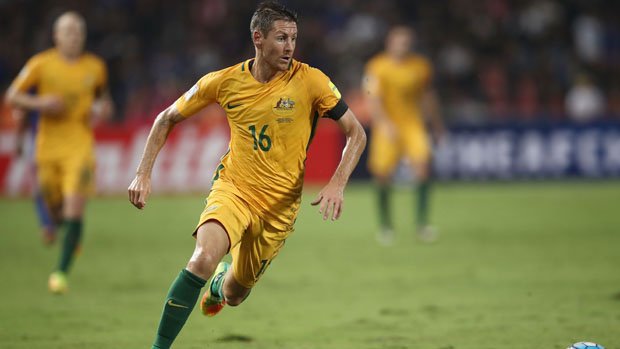 The player opted out of likely deals in Australia to move to Japan where he would feature for Sanfrecce Hiroshima.
"I am honoured [to join] Sanfreece Hiroshima, which is one of the most successful clubs in Japan," a statement credited to the player is on the club's website.
Burns is expected to help the J-League side with their ambitions. The club confirmed the move for the 29-year old on Thursday. He was recently released from the deal he had with FC Tokyo but there were reports of offers in the A-League where he was expected to move to.
Adelaide United and Newcastle Jets reportedly expressed interest in the player. Many believed that he would follow this option ahead of the forthcoming season so he would be better positioned to join Ange Postecoglou's team for the 2018 World Cup.
In two and a half years, Burns played only 26 matches with his former side. He scored just three times after the move to Asia from Wellington Phoenix back in 2015. The player has not featured this year for the senior team. He was named in a J-League game but he ended up unused as a sub. The player fell out of favour with the coach Yoshiyuki Shinoda after an altercation.
Shinoda demoted him to the Under 23 squad. He missed the Confederations Cup action for Australia and recent games against Saudi Arabia and Brazil. In fact he has not featured in any international game since the Thailand games in November.